I've decided to post kids crafts or activities since I'm always doing them at home with my kids. I hope to post one at least once a week to always give you something new to do with your little ones. These are especially geared towards preschoolers and toddlers.
To change up usual painting this activity is painting with Cotton Swabs or Q-Tips. Just pour some acrylic paint into a paint tray or small plate or dish. Put out some cotton swabs and paper – voila!
Use a few colours so they can be mixed to make different colours.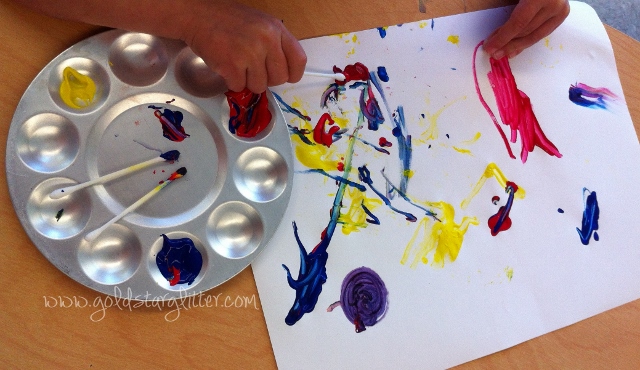 Thanks for stopping by and have a Glittery Day!