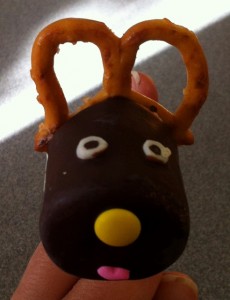 So adorable right?! Here's a few pics to help you recreate yourself. The nose is a mini M&M and the mouth is a heart shaped sprinkle.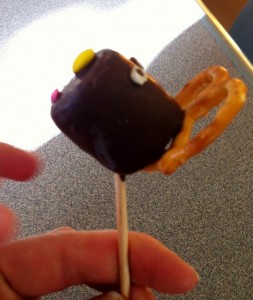 Marshmallow Reindeer Side View.
And the back view so you can see how the pretzel was attached. Thanks for stopping by and have a Merry Christmas!!